Wing's Testing & Balancing is an independent agency founded in 1980. We specialize in testing, analyzing, adjusting and balancing all types of heating ventilating and air conditioning systems. We provide competent, reliable service for new construction, renovations, existing facilities, indoor air quality studies and commissioning. We have a proven track record for obtaining results for our clients through innovative state-of-the-art testing methods and techniques.
Our Company
Our company's 36 year history is built on Expertise, Reliability, and Results.
We are members of the Sheet Metal Workers' Local Union #40.
We are a 100% Woman owned company, certified with the Women's Business Enterprise National Council, and the State of Connecticut.
We are members of ASHRAE, The Connecticut Building Congress, and the Professional Women in Construction groups.
Our Services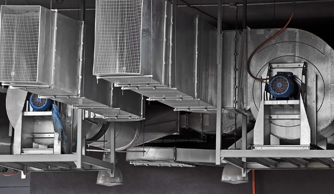 Professional References
Metropolitan Business Academy, Community Health Center, Wesleyan University
Bill Donald, Van Zelm
Contract Amounts: $40,000- $80,000
Various projects, including Bristol Myers Squibb
Phil Mader, MPH Engineering
Northwell Health
New York, NY
Kurt Jahrsdoerfer, Lenox Hill Hospital
Ongoing work: $250,000.00